FREEBIE for you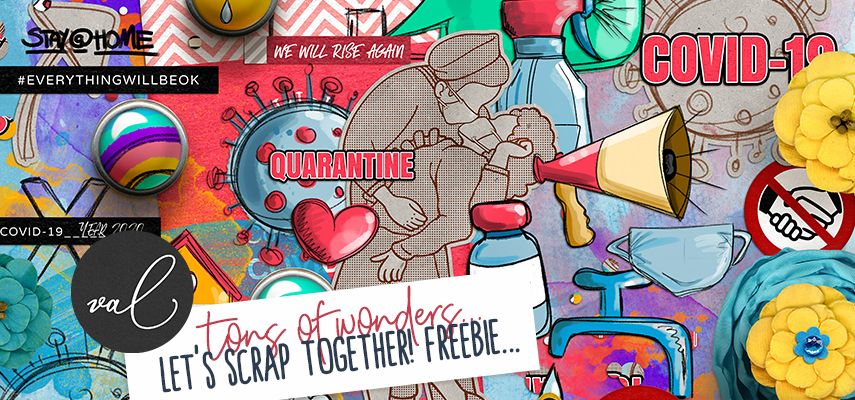 In a moment like this nothing is able to give me peace but scrapbooking. I always will say that: scrap will save us from disperation.
Since we are all obliged to stay at home and stopped working (my job as photographer is paused and I have no clue on how it will retake place in future) I found reliev by looking at all my precious digi-scrap memories during last 12 years. It's huge, a life's story.
When I started digi-scrapping I found the magic in discovering so many friends around the world. It made me closer to people that I wouldn't have the chance to meet otherwise. I saw their stories, we shared our daily lives. And now that we are living one of the most giant change in our entire life, globally, we still feel united and find support and encouragement each other.
These have been hard days to me. I had no idea how much hard it could be, the fear that all your efforts of last 3 years risking to be vain, stay way from your family, from your friends, stopping your daily goals, questioning about your future. And this morning I finally found a smile while I was looking at my scrapbooking layouts of this summer: awww, so precious. I can't give up, can't let the desolation having the better on me. And so you as well, don't give up.
Everything will be fine. Yeah, we will come back to our daily life. Meanwhile… let's scrap.